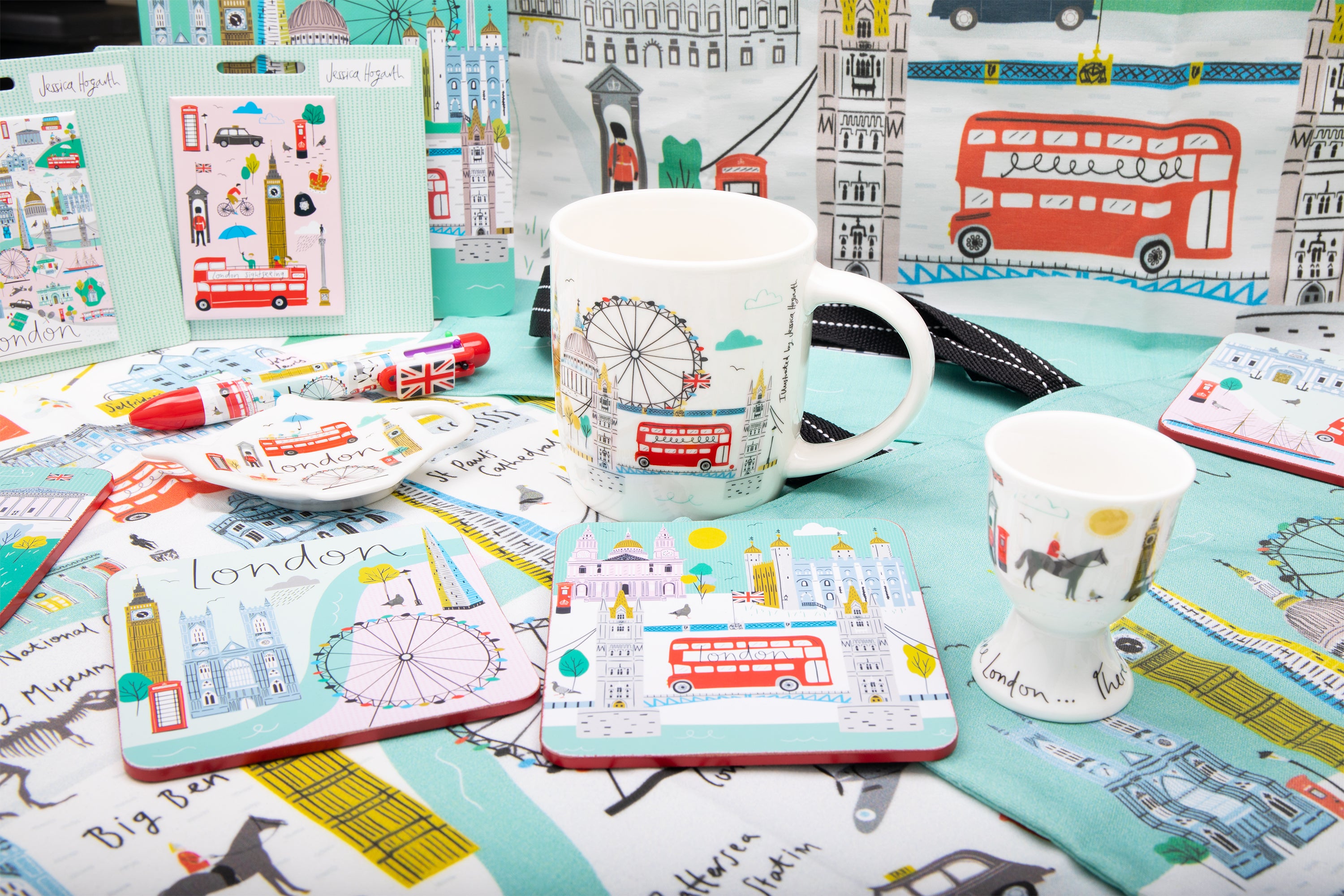 New: Jessica Hogarth London Range
Jessica Hogarth's newly designed London giftware range is now available!
With Tower Bridge at the forefront, these colourful and upbeat items are a joy to look at and make for wonderful gifts. We have only had them on display at our gift shop for a short while and they have already become best-sellers.
Jessica is an illustrator and independent business owner based in the coastal town of Whitby in the North Yorkshire.
See the entire range and more in-store or online at our Jessica Hogarth collection.