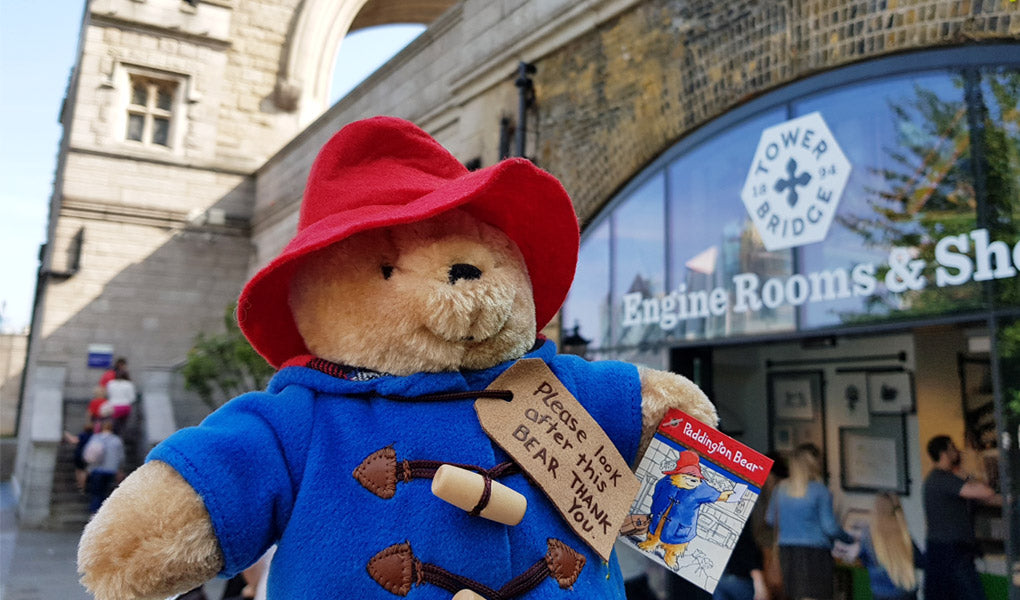 Paddington Bear arrives at Tower Bridge
Created by author Michael Bond and illustrated by Peggy Fortnum in 1958, Paddington Bear has since become a beloved character around the world. Sporting his classic duffel coat and bucket hat, the bear from Peru is known for his politeness and a love of marmalade.
As an iconic part of British culture we are proud to welcome Paddington to Tower Bridge's retail collection.
Our product highlights include Paddington's Guide To London which provides readers with a tour of the city through the Bear's own perspective. Alternatively the adorable Paddington Plush Keyring is also a favourite here at the Bridge due to it's portability, allowing us to take him on an adventure!
Browse the collection at our Paddington Bear section.