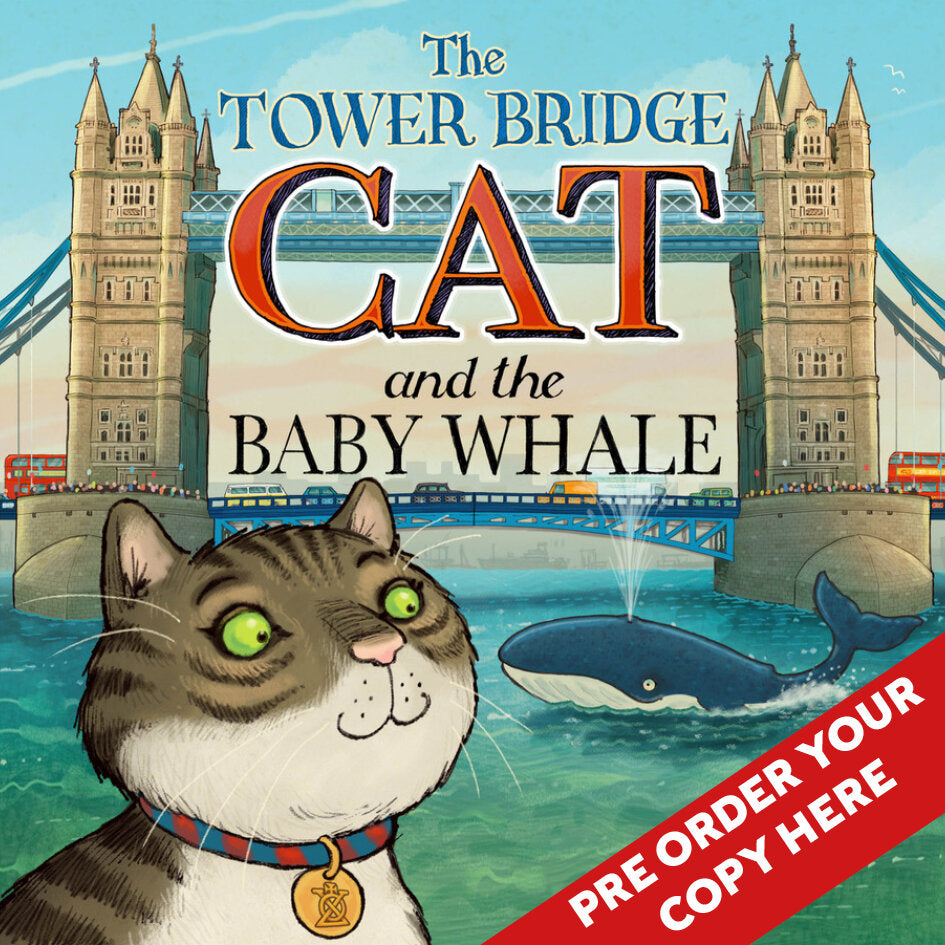 Newly Released: The Tower Bridge Cat and The Baby Whale
Bella, the Tower Bridge Cat returns in an all-new adventure!
A baby whale who misses his mum is stuck under Tower Bridge and it's up Bella to save the day again.
Keep children engaged and reading with The Tower Bridge Cat series. This 38-page story is written by Tee Dobinson and illustrated by Steve Cox.